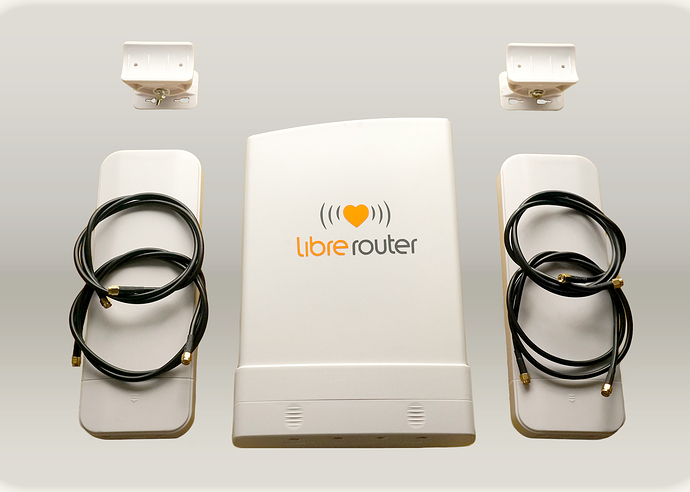 The current LibreRouter set comes with:
one LibreRouter node
two 5GHz sector antennas
four RF cables (two per 5GHz antenna)
It doesn't include a power supply, that needs to be purchased separately.
If you have stable AC power source you can use a POE adaptor that provides >15 watts of power.
If you have unstable AC power source or none at all, you will have to explore alternative power supplies.